How to Choose the Right Caterer for Your Wedding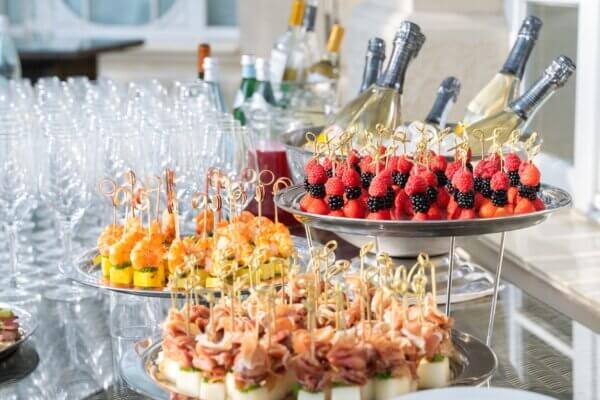 We all know how big the wedding day is for an engaged couple. We also know the amount of stress that comes with making sure your day is absolutely perfect. A major part of your reception is food, which is why we are here to help guide you and give you tips and questions to ask to ensure you find the right caterer for your special day. Hiring the right caterer based on your expectations can be complicated, but it is essential that you choose a caterer that can fulfill and even surpass your expectations. Choosing the right caterer can be the difference between a great wedding reception that wows guests or just another average wedding.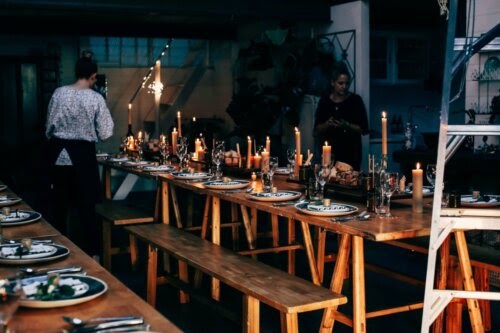 Establish a Budget
When looking for caterers it is important to establish a budget. Doing this will help you narrow down caterers that can work within your budget. Having a budget will also help the caterers with crafting the perfect menu for your wedding day.
Book Early
You don't want to wait until the last minute to book a caterer because there are other couples looking for caterers too. Some wedding venues provide a list of preferred vendors, if not do some research on your own and create a list of caterers that you love. Once you find the perfect caterer, set up appointments with them as soon as possible!
Research Caterers
Looking on social media can help you to create a vision and get ideas of what you want you might want for your special day. Going online and researching caterers that are popular and trustworthy will help guide you in the process of choosing the right caterer. You can also ask friends or other wedding companies like a photographer if they have any suggestions.Come Prepared to AppointmentsAfter you have established a budget and narrowed down your list of caterers, it is time to set up appointments. It is important to go into appointments already having a vision or idea of what you want. This helps caterers to get a better understanding of what you want.
Plan to Offer a Wide Food Variety
When planning a large event such as a wedding where there will be a large amount of guests, you need to make sure a variety of food is being served. Many people have food restrictions or adhere to different diets. When designing a menu you want to ensure those who are vegan, pescatarian, gluten free, etc. Have options available for them.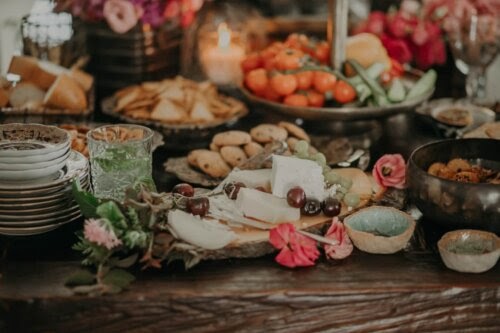 Questions to Ask Caterers
To ensure that you go into your appointments with caterers, we've gathered some questions to help guide you through the process!
The Basics-
Do you have my wedding date available?
How long have you been in business?
Do you have photos of past events?
Have you done events at my location?
How much time will you need to set up food and drinks?
How much space will you need at my venue?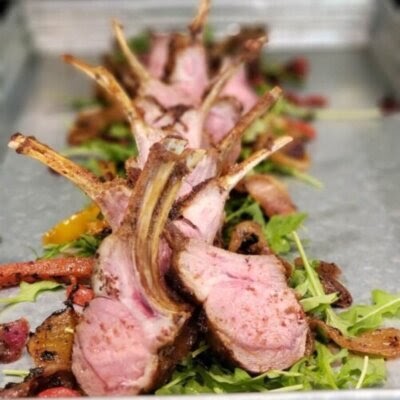 Food & Drink–
What are your most popular dishes?
What is the difference between a plated meal, buffet, family style, etc.?
Can you make kids meals? How much do you charge?
Can you make vendor meals?
How much do you charge?
When will you need a final headcount?
When will you need final menu choices?
Can you accommodate for dietary restrictions or allergies?
Do you use fresh produce? Where do you source your food from?
Will food be made on site or brought in?
Do you make wedding cakes?
Do you offer other desserts?
Do you offer package upgrades?
Can you provide bartending services?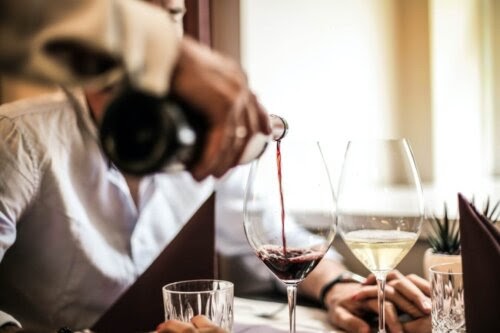 Logistics & Details-
Do you provide linens, table décor, accessories, etc.?
If so, what options do you have to choose from?
Will your staff handle setting place cards and menus?
What is your server to guest ratio?
Do we need any special event permits?
Do you offer a payment plan?
What is your cancellation policy?
What is the deposit required to hold my date?
When is the final payment due?
Are there any fees that aren't included in the proposal that we should be aware of?
Can you provide a list of recent references?