How to Pick the Perfect Veil for Your Wedding Outfit
Wedding planning incorporates so much, from dazzling flowers to unique colors, and of course, wedding attire. Part of finding the right outfit is finding the perfect veil for the wedding of the century! It's important to note that veils don't have to complement only wedding dresses. Wedding veils make the ideal accessory for any gender, whether with a dress or a suit. ‍
Finding the right outfit with a veil to match can be stressful. The tips we share will put you on the right track to picking the perfect veil for your wedding ensemble. It should be easy to get help, and no one should feel alone in the journey to find the right accessories to express themselves perfectly! ‍
It is common at the beginning of planning not to know where to begin to make your vision for your wedding a reality. There are three big things to consider when picking out the perfect veil for your wedding outfit that will help ease your stress when it's time to choose! ‍
1. Budget: Knowing how much you're willing to spend will help you make a wise and fashionable choice on your veil. Some bridal/wedding shops encourage soon-to-be-wed couples to purchase veils alongside their outfit. Doing this will help you narrow down exactly what you want without overspending. You can still achieve your look for your big day on a budget!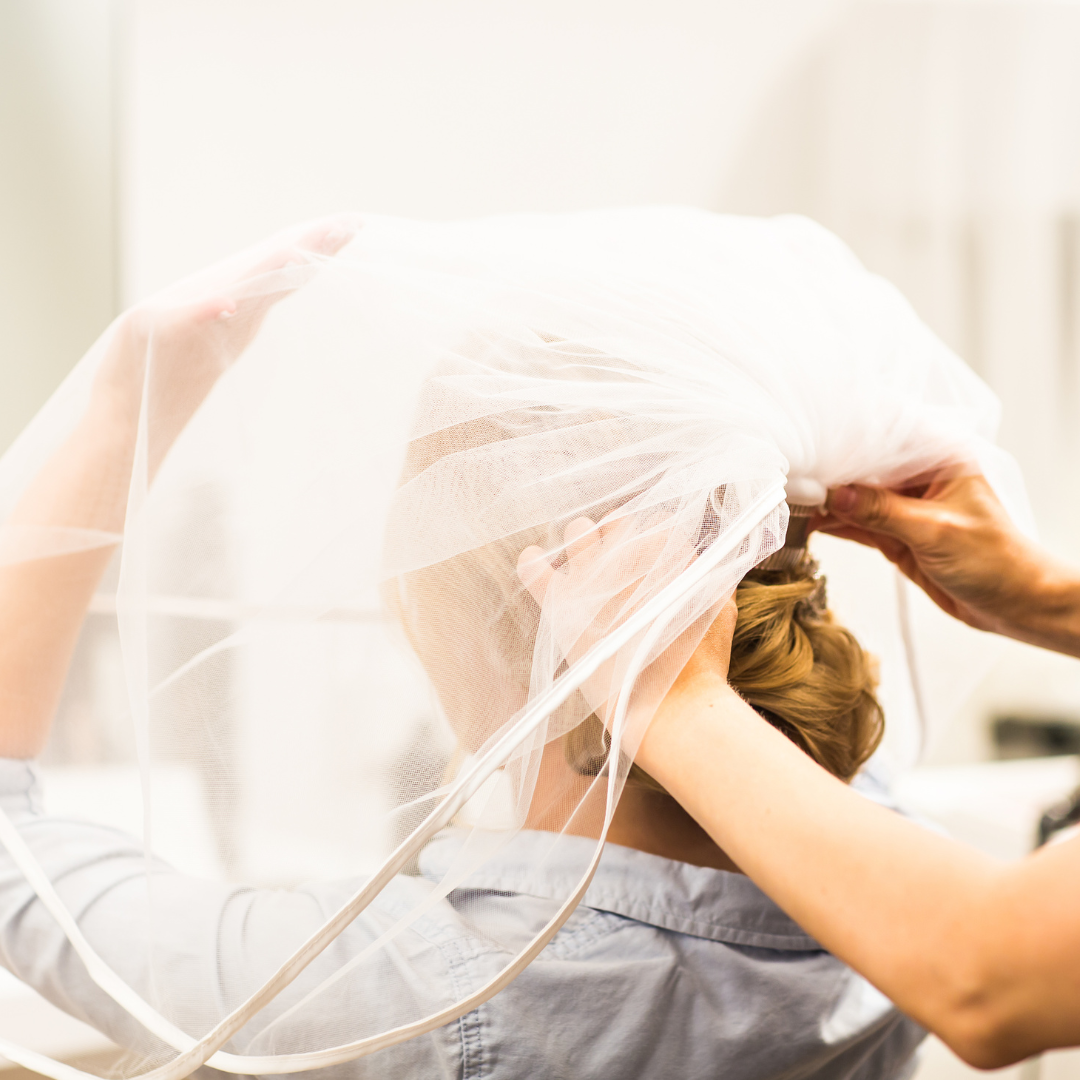 2. Style & Fabric: Deciding on the veil style is a massive moment in creating the wedding outfit's total look. Veils come in a variety of styles, lengths, and widths. The best advice for picking the absolutely ideal accessory is to choose one that best compliments your outfit. For example, if your dress or suit features lots of intricate details, a simpler one will do, and vice versa; if your outfit is simple and chic, you may want to opt for a more opulent veil with beautiful detail that stands out in a nice contrast. ‍
3. Hairstyle: Another essential part of choosing a veil is your hairstyle. If you're opting for an updo, the style of the veil will differ drastically versus wearing your hair down. If you have short hair, a birdcage look may be just the ticket.  That finely crafted chignon may pair well with a cathedral style, depending on your overall look. One of the best ways to get this accessory the right length is to have your height measured so you know precisely where the veil falls on your frame.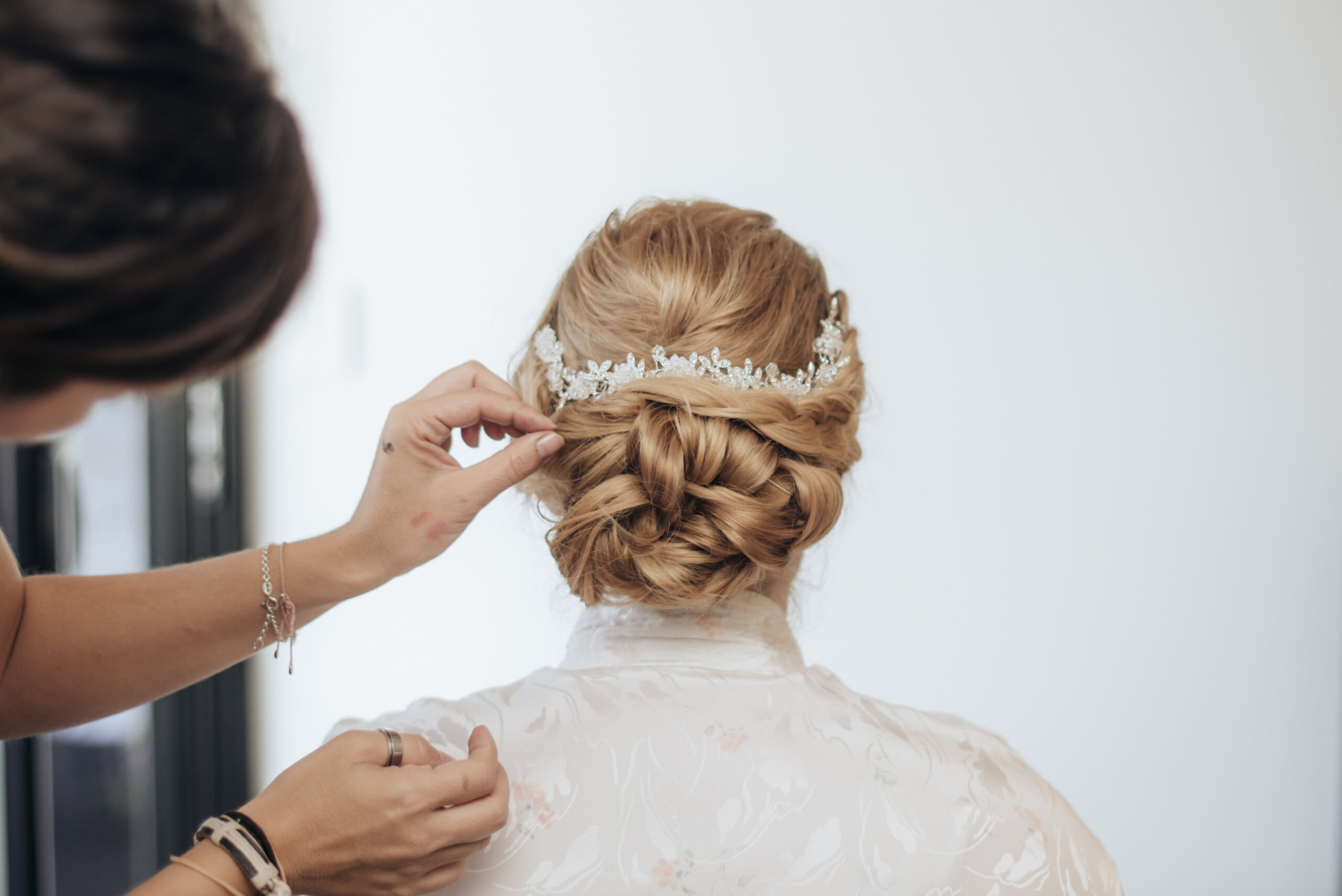 Finding the perfect veil doesn't have to be a chore, but another fun element that goes into planning a day you and your significant other will remember for years to come! ‍