The Newlyweds' Guide to Buying Their First Home
Navigating home-ownership as a newly married couple can be exciting, but can also come with its fair share of challenges. Juggling two credit histories, two dream home wish lists and learning how to live with a joint checking account can feel overwhelming. Whether you're currently planning your wedding or you've already exchanged your "I do's," preparing and planning to buy your future home can help make the process more manageable. Check out these tips if you're a house-hunting newlywed:
1. Determine Your Financial Readiness
When you're home shopping, the first step is knowing how much home you can afford. To decide what is financially attainable for you, calculate your monthly debt-to-income ratio. Make sure to include both incomes when you're figuring this out. A general rule of thumb suggests using the 28/36 rule, which states that you should spend no more than 28% of your gross monthly income on home-related costs and 36% on total debts, including your prospective mortgage and credit cards. Knowing your creditworthiness is a key factor in the home buying process. While your marital status won't affect potential mortgage rates, your spouse's credit score will. Lenders typically consider both credit scores when determining your loan amount and interest rate, often using the lower of the two scores. To increase your chances of getting approved for a mortgage and avoiding high interest rates, it will be important to know you and your spouse's financial standing.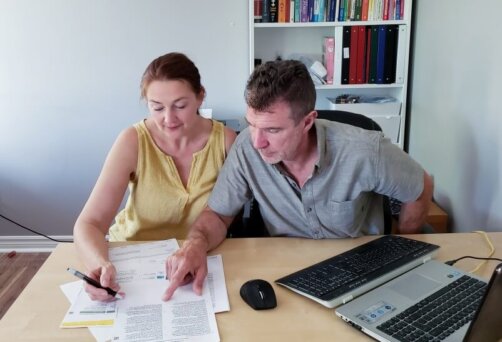 2. Start Saving
In addition to the upfront costs of buying a home — such as the mortgage payment, down payment and closing costs — you should be prepared for all the hidden (and constant) first-time home buyer costs. These expenses may include a home inspection, property taxes, utility payments and any maintenance and repairs. To avoid overspending, consider looking at homes priced comfortably lower than your maximum loan approval. Experts estimate that first-time home buyers will spend between $5,000 and $10,000 on their homes within the first year. To help cushion your wallet, evaluate your spending habits now and eliminate any excesses, like eating out or impulse buys. This strategy, paired with a realistic understanding of your finances, will allow you to plan to buy your first home without breaking the bank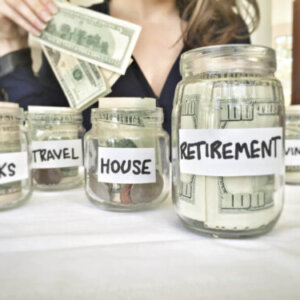 3. Know What You're Looking For
Once you've figured out how much home you can afford, it's time to start house hunting! Consider creating two separate wish lists that detail your first-home must-haves and your spouse's must-haves. Would you prefer something turnkey or a fixer-upper? If you plan on having children, how many bedrooms would fit your growing family? What school districts are in the area? Similar to your wedding, make sure your list is realistic. Focus on your needs, not your wants. Compare your lists and pinpoint what you have in common, such as location or backyard size. Use the features you agree on to build a solid foundation for you and your spouse to make home buying decisions
4. Find a Reliable Real Estate Agent
Buying your first home is a learning process, and hiring a professional can help you make smart choices and avoid costly mistakes. Not every agent will be the right fit for you, so it's important you know what to expect and what questions to ask before making any commitments. Will this agent vigorously represent your interests? Will they help you make competitive offers and negotiate with sellers? Were recent clients satisfied with their services? Interview a few real estate agents (we recommend three to four) and compare your findings. The agent who seems like the best fit is the one you should call.