The Top Floral Trends for your Wedding Day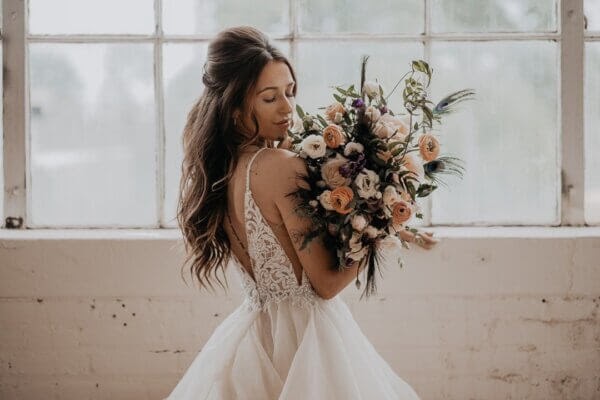 Are you in the middle of planning your wedding and need a little floral inspiration? Choosing your floral arrangements and deciding things like which flowers you should use, which colors, or how they should be displayed can be a bit overwhelming. If you need help perfecting your floral masterpiece, here are some of the top flower trends and other unique ideas to enhance the theme of your wedding.
Grounded Flora and Floral Arches
With this year and the different restrictions has come an increase in outdoor weddings. With outdoor weddings comes more ground space that can be utilized. This can be done by creating large statement displays with grounded floras. Instead of spending your whole budget on flora that are spread out through the entire venue, you can use a portion of it to create a statement and accent your ceremony. These pieces can also be designed so that they become centerpieces or venue accents. Another option is to create a floral arch or installment, which becomes a beautiful backdrop for your nuptials. Coordinate it with your color palette of choice, and say "I do" in front of your floral masterpiece.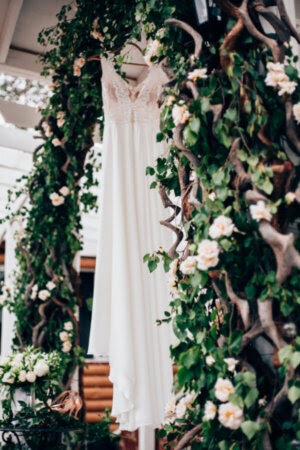 Bold Colors and Different Textures
In 2021 couples have been straying away from traditional color palettes. Instead, they are opting for more vibrant and bold accent colors. One of the best ways to enhance your wedding day décor is by adding bright floral arrangements. With Covid-19, we could all use a mood boost, and adding bright, stimulating colors is a way to achieve this. Don't be afraid to stand out this year by choosing bright pinks, oranges, and yellows. One of the Pantone colors of the year this year happens to be "illuminating" yellow. Choose some nudes, and accent them with bright pops of color! Another way to add some dimension to your floral arrangements is by incorporating different textures. This can be done by adding dried flowers, twigs, or grasses. Palm fronds, eucalyptus, preserved roses, thistle, pampas grass, you name it, can add texture to your bouquet. Don't be afraid about going overboard with this. Find different natural textures you love, and play around with them until you find what's right for you!
Sustainable and Eco-Friendly
Including dried flowers in your bouquet not only adds texture, but it's sustainable! Dried flowers can be kept for many years, and will always be a reminder of one of the happiest days of your life. Other types of greenery like succulents are an eco-friendly option. They don't need much to survive, and they can be kept or given away as wedding favors. Brides this year have also chosen to take a different route when it comes to floral arrangements. This being organic or recycled fabric bouquets. You can either choose to DIY your own or find a vendor that does. There are many talented people out there that make faux flower bouquets look very real! Another way to save on floral arrangements is by picking wildflowers. They can be found close to home, which means they don't need to be shipped from all parts of the world.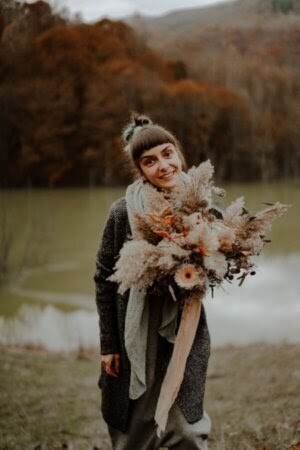 Seasonal Flowers and Locally Grown
Not only are locally grown and seasonal flowers sustainable, but choosing to buy them supports local businesses. With Covid-19, more and more locally owned businesses are having to shut their doors, so why not help them out! Choosing to purchase seasonal flowers also means that you're not having to ship flowers in from another part of the world. If they are in season, then they are readily available in your part of the world. Shipping times have also slowed down tremendously this year. Buying locally ensures that you will get your arrangements on time for your big day.