Unique Engagement Party Ideas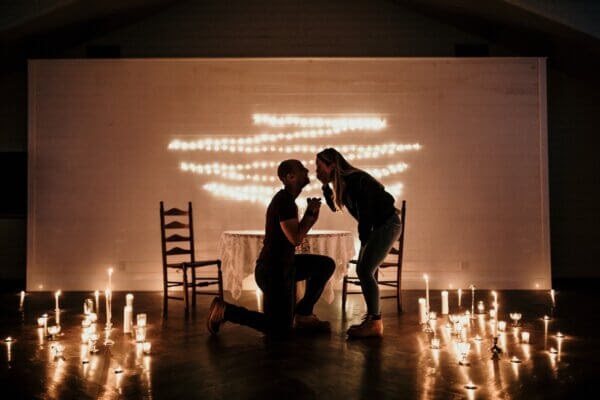 Maybe you're freaking out about your future of figuring details for your bridal shower, bachelorette party, and not to mention your wedding! Planning a whole other party may seem daunting when you haven't even figured out who is catering your wedding, but we're here to help get your creativity flowing and spark some ideas for what you can do to celebrate your engagement in a unique way! Your engagement party is the first function you will host as you and your partner take your relationship to the next level. Before you get stressed about this- Let's just take a deep breath and remember that it's okay to just want to have fun with your family and friends while celebrating your engagement! Take this as another opportunity to have fun and enjoy being engaged!
Brunch/Tea Party
If your friends have seen Bridgerton on Netflix, they will absolutely love this idea! You don't even have to like tea to do this, but bonus points if you do. With the brunch theme added on, you can have basically any food you want, but as little girls I'm sure a lot of us dreamed of having the perfect imaginary tea party, so why not make your four year old self's dreams come true! A tea party needs finger foods, so get creative making tiny sandwiches, order macarons and other pastries from your favorite bakery, and of course, you'll need mimosas.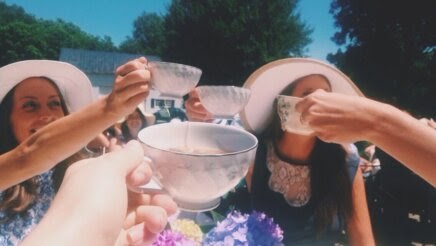 Recreate Your First Date
You already know you'll get asked at least five times what your first date with your fiancé was at your engagement party… So why not make that the theme so that people don't even have to ask? Whether you had an extravagant first date with a night out on the town, or a chill night eating takeout, you can incorporate different aspects of your first date into your engagement party so your guests can experience it all over again with you and your fiancé! Cater with the dinner you had, show the movie you saw together, decorate with the flowers you got… You can even add touches of other "firsts" you had as a couple! Where you had your first kiss, when you first said "I love you", when you tried a new activity together- you can get really creative with this!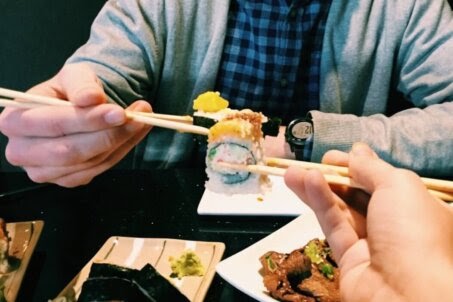 Picnic Party
Who doesn't love picnics? Head to your favorite State Park or Metro Park and find a great spot to have your picnic! For an easy meal that feeds a lot of people, pick up pizzas from your favorite pizza shop and grab some snacks and sodas and you'll be all set! There's a lot of room for activities at parks, so have different games on hand for people to be able to play, a football for the kids to toss around, a frisbee for people who are looking to run around, or even an easy board game like Connect Four.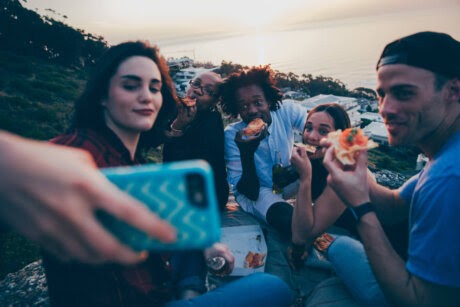 Classy Charcuterie Celebration
If there's one thing we learned from 2020… Its that charcuterie boards are ALL the rage, and delicious. This is a great option if you're looking to feed your guests while not catering or making a whole meal for them. Head to your go-to grocery store (I like Aldi for making charcuterie boards on a budget), and pick out all the cheese, meats, crackers, jams, and chocolate you want to make an appearance on your board, and get to arranging! If you want to be extra creative, you can make small, personal charcuterie cups so that you can avoid having all your guests touching all of the food- we are in the middle of a pandemic after all! I guarantee all your friends will be featuring this spread on their Instagram stories!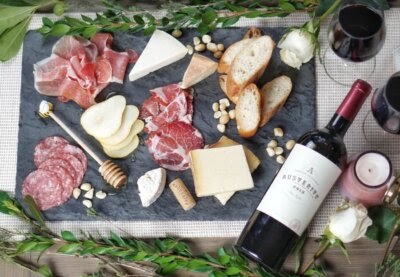 Backyard Bash
Skip the fanciness and have an engagement party in your backyard! If you know someone who loves to barbeque this is their opportunity to show off how good of a cook they are, you can also set up a casual buffet with home cooked foods like macaroni and cheese, rolls, chips, fruits and veggies, and salad to go along with the barbeque theme. If you have a lot of friends or family with children, or just know people who like to play games, set up a game of cornhole, giant Jenga, Bocce Ball, or any other games you know will be a crowd pleaser! This is super family friendly and personable!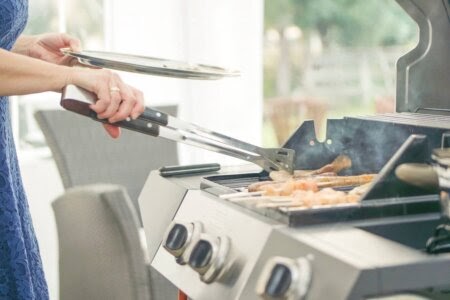 Rosé on the Roof
For a smaller, more intimate gathering of family and friends, opt for a reservation to a rooftop bar to celebrate with those closest to you! If you or a friend live in an apartment with a rooftop lounge area, you could use that space as well to bring people together. If you're opting for the rooftop bar, enjoy a classy meal with your loved ones while watching as the sun goes down over your city. Who doesn't love the view of a beautiful sunset?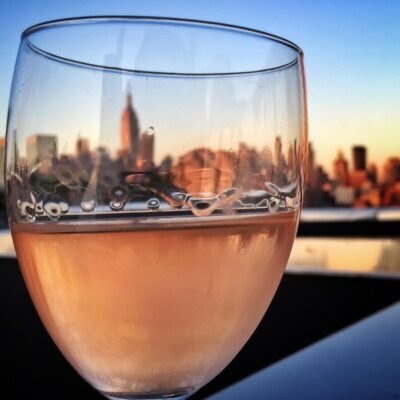 Charitable Party
If you and your fiancé love giving back to the community, have a party where you can play games like poker where the money put in all will be donated at the end of the night, you can even have scratch-off cards where winning cards will be donated as well. To take this a step further you can even have catering/food from locally owned businesses that are dedicated to giving back in some way. This is a great way to celebrate with the people you love while doing something together to raise money for charities in need.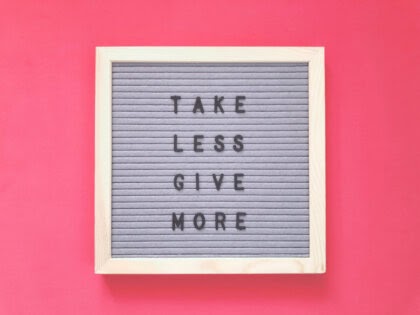 World Travelers
For the couple who loves to travel, for the couple who simply appreciates other cultures, for the couple who knows a lot of people from all around the world, or for the couple who loves all sorts of different cuisines, this theme may be for you! Get a jump start on deciding where you want to go for your honeymoon by hosting a party with the theme of travel! Order from local ethnic restaurants to get a taste of food from different countries, or if you know people from other countries who love to cook, see if they would be willing to bring a dish to show off their culture! This is a unique way to bring people together in appreciating the diversity of our world, and maybe you'll even try something new that you love!